| | | | | |
| --- | --- | --- | --- | --- |
| | +234-703-382-3104, +234-806-729-6988 | editor@witicles.com | | |
Article Category >>>

Leadership





An Open Epistle To The Called Pt 1: The Place of Preparation In Leadership


By Francis Apeh Nov 14, 2018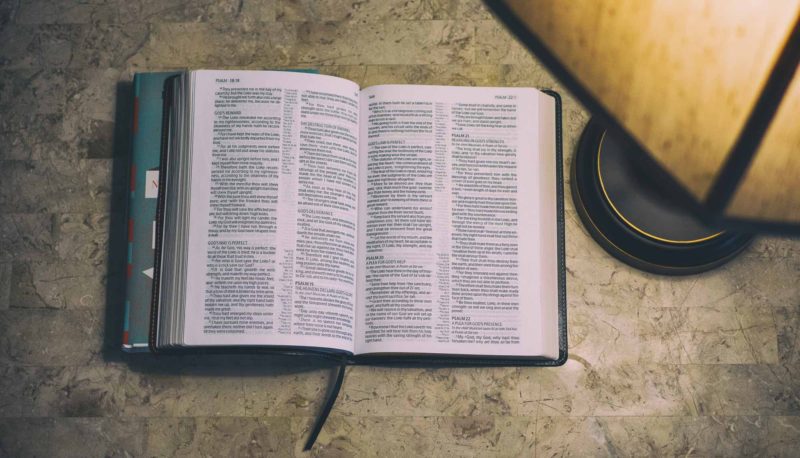 It is often said that a man who fails to prepare, prepares to fail. Preparation without God is preparation to begin a journey without a destination. Anything outside of God is effort in futility. It is not enough for a man to realize the call of God upon his life, it will only be enough if that man go back to God and allow Him to break and remold him, and equip him for the task ahead. This can only be achieved in your place of preparation. Beginning with God means taking the right step towards the right direction. There can never be a complete preparation without God that has called you.
I will urge you to Do as He says and obey as He instructs. Moses had a passion for his people and it was obvious that he couldnt continue to watch them suffer. But then he was ignorant of how to go about it. Going by his own will and plan, he ended up killing an Egyptian. The question is: How many people would he have killed before he could deliver the Israelites? Funny enough, his own people rejected him by saying, 'who has made you a judge and a king over us? Do you intend to kill me as you have killed the Egyptian?' So Moses feared and said surely this thing is known, and then he fled into the desert where he eventually encountered God. I will continue with this story in a later part of this piece.
Let me say this at this juncture. God never prepares a man in the palace and in their comfort zones. The wilderness is a place of isolation, a place where you are required to undertake spiritual exercises in order to begin a spiritual journey in ministry. Your mind is transformed, your spiritual senses are trained, the process of becoming spiritually sharp and alert begins there. It is the preparatory process required to make you become a new threshing sledge with a sharp teeth.
There is something in particular that God wants to prepare you for; do you know what it is? If every man is called for a purpose, it then means that everyman is required to undergo a purposeful preparation. As men go through various phases and stages in life so also men go through various phases of preparation for a specific task assigned to them by God. I am sure you would be asking: Is it important to prepare? Yes it is. Preparation is important for growth in order to attain spiritual maturity. Until an airplane gathers enough momentum on the run way, its flight won't be a success. Because David was diligent in his place of preparation (wilderness), by not running away from the lion and the bear challenges, he became a giant killer. At his emergence and after Goliath, his ministry killed several other giants. Read more in (2 Samuel 21:15-22).
I want you to note this: You will never be celebrated in the wilderness but your testimonies will urge you to press on to victory at your emergence. If you can be faithful in the little, much will be entrusted into your hands. The degree to the outpour of Gods gift and graces upon your life is proportional to the degree of your faithfulness and how much you have yielded to God in your place of preparation. More yieldedness means more flow of God into your life. In case you are also asking; why must it be in the wilderness? It is because you will learn to trust God when you experience scarcity in the midst of dryness.
Perhaps you are already in your place of preparation. Then I thank God for you. But how much have you yielded to God in your place of preparation? How much of God have you heard, seen and felt? The Lord revealed Himself to Samuel in Shiloh by the word of the Lord and because the Lord was with him, none of His word fell to the ground. How has the Lord revealed himself to you in your place of preparation? It is the revelation of the Lord that gets you established in the area of your calling. The place of preparation is the place where God breaks and mould a man to become an instrument perfect and fit for his use.
Apostle Paul after the encounter with Jesus Christ on his way to Damascus, he also went to Arabia for 3 years in preparation for his ministry and when he emerged he made exploits to the glory of God. Jesus Christ was also hidden in the place of preparation for 30 years until he emerged. It is not about how well you have received the vision, it is about how well you are prepared to run with the vision and the mandate. It is one thing to receive but another thing to run but most importantly is about running effectively and finishing well.
I am writing this to everyone across the world that has heard the call of God upon his/her life and does not see the need to prepare and also to take it seriously. I need you to know that the outcome or the success of your ministry can only be determined by how much you have yielded to God who has sent you to a place of preparation. Let me talk briefly about the consequences and implications of not preparing well.
In Acts 18:24-28, there was a certain man named Apollos who was eloquent and mighty in Scriptures and was also instructed in the way of the Lord. He was fervent in spirit and taught accurately the things of the Lord; but he only knew the baptism of John. He had so much zeal and passion teaching about the one who came to make the way and yet he doesnt know the way. Until Aquila and Priscilla had to prepare him, update him and instruct him more accurately the way of God. When he emerged he was of great help, he vigorously refuted the Jews publicly, showing from the Scriptures by the virtue of preparation that Jesus is the Christ.
Moses a murderer who also was prepared in the wilderness emerged as a great leader and also the meekest man on earth; but he also brought his ministry to an abrupt end because anger and pride was hidden which was not addressed in his wilderness experience. He exercised a holy anger at first when he broke the tablets at the foot of the mountain (Exodus 32-19). But when he exercised the same anger in disobedience to God by striking the rock instead of speaking to it, and also refusing to hallow God before the children of Israel, (Deuteronomy 32-51) it cost him his life and the privilege of stepping into the promised land.
Elijah complained and God moved on with Elisha, Gehazis eyes was fixed on greed and his ministry was truncated. It is important we empty ourselves and ask the Lord to help and to purge us from every weakness never to overlook it no matter how small it is. It can ruin your life, your destiny and ministry. The place of preparation will help in character formation that can withstand the test of every form of temptation and adversity.
Source: [Centre for New Dimension Leadership]
| | | |
| --- | --- | --- |
| | 215 | |
If you need to re-publish this ARTICLE, please cite this article - (https://witicles.com/an-open-epistle-to-the-called-pt--place-of-preparation-in-leadership-24949.html) and the Writer (Francis Apeh)
Do You Find This Article Helpful?
Article Tags:
Leadership, Preparation
Article Source
About Francis Apeh
My Name is Apeh Francis Abah. I am a writer, a disciple modelling after Christ and a Kingdom Expander. You can contact me via the following means: +2348032289322, email: frankabah46@gmail.com, Facebook: Apeh Francis, Twitter: Francis_Apeh
Social Sharing
If You Enjoyed This Article; Then, Share It On Your Social Network





Copy This Short Link To The Article: http://i.witicles.com/IfpkJ
Post Comment
Article Comments
No comment found! Be the first to share your thoughts on this article!
Related Articles