| | | | | |
| --- | --- | --- | --- | --- |
| | +234-703-382-3104, +234-806-729-6988 | editor@witicles.com | | |
Article Category >>>

Football





Champions League 2018/19: 3 reasons why Inter Milan could beat Barcelona


By Gboyega Adedeji Oct 24, 2018




The 2018/19 UEFA Champions League continues on Wednesday night, with the game between Barcelona and Inter Milan being one of the standout fixtures. Both teams have six points from two games in Group B and look poised to go through.
However, the race for who finishes top of the group is still on, and that is what makes this fixture even more special. Barcelona will be playing at home, but that does not mean they will have it easy against the resurgent Italian side.
Inter Milan may have started the season poorly, but the club has since turned things around and currently sit third in the Serie A. Also, Luciano Spalletti seems to have found the perfect way to get the best out of his players irrespective of how tough the opponent is.
This, and several other factors, mean that Barca will need to be at their best to defeat the Italian giants. The Catalan side will undoubtedly begin the game as favourites, but the Nerazzurri also have what it takes to come out of Camp Nou with a win.
Here are three reasons why Inter Milan could beat Barcelona:
---
#3 No Messi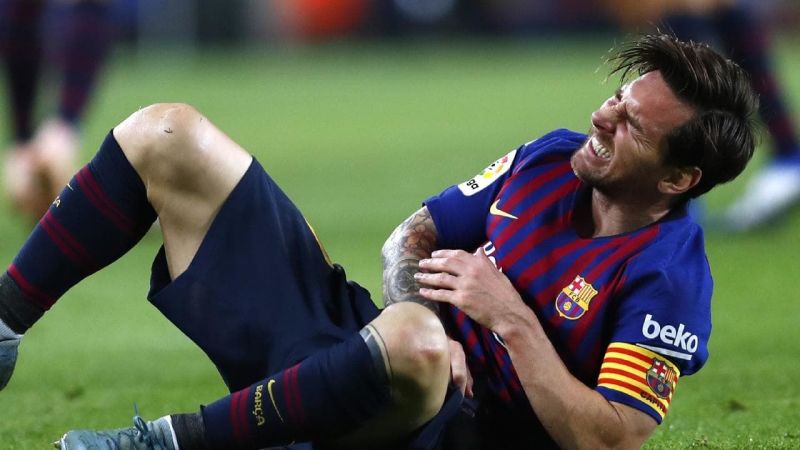 Messi suffered an injury against Sevilla on Saturday
By now everybody knows that this Barcelona side is made up of 10 players and Lionel Messi. That is not to say the other players are average, but there is also no denying the fact that the entire team is overly dependent on their Argentine captain.
The 31-year-old has been the main man at Barca for many years, yet it still feels like the team cannot play without him. Unfortunately, Messi will be unavailable when the club welcomes Inter Milan in the Champions League on Wednesday night.
His unavailability, obviously a big blow to Barca, will delight Inter Milan since there are very few players capable of stopping him. The Argentine simply has the ability to change the face of games on his own.
This is the kind of player Barca will be missing and that immediately gifts Inter Milan a lifeline.
#2 Inter Milan in better form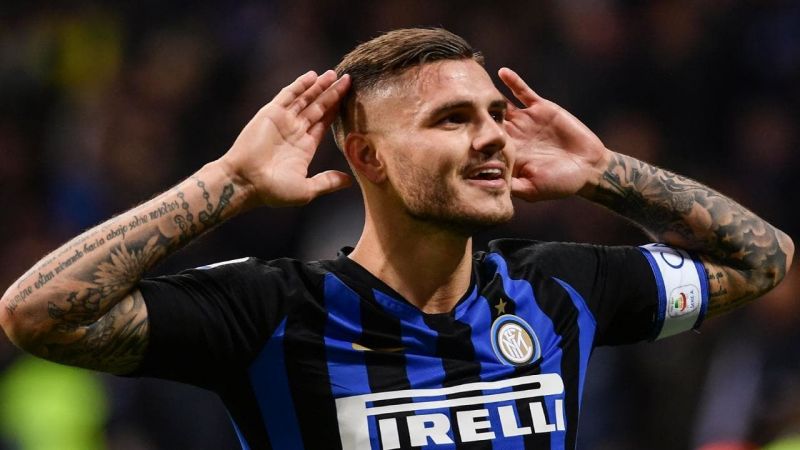 Mauro Icardi and Inter Milan are on a good run of form currently
Another thing that could play to the advantage of Inter Milan is the fact that they are in better form than Barcelona. The Serie A side didn't quite start the season on a good note, but they have managed to turn things around and have had a good run of wins.
Over the weekend, Inter came out tops after defeating bitter rivals AC Milan in the Milan derby. But that was just one of the numerous wins the team has chalked out in recent weeks. Currently, the Nerazzurri are on a seven-game winning streak in all competitions.
On the contrary, Barcelona are currently struggling. Although the Catalan giants defeated Sevilla over the weekend, it was just the club's second win in their last six games in all competitions.
So clearly Inter Milan is in better form and should they take that kind of form into this game, Barca could end up being on the losing side.
#1 Spalletti tactically superior to Valverde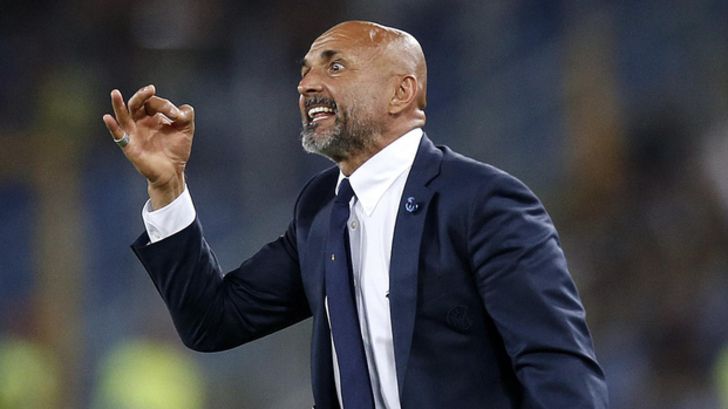 Luciano Spalletti has led Inter Milan to 7 successive wins
I'm sure when the season started, this would not have been a debate at all. However, recent events at both Inter Milan and Barcelona point to the fact that Luciano Spalletti is tactically superior to Ernesto Valverde. The Inter boss was nearly sacked at the beginning of the season after overseeing a winless run, however, it is now clear that he is the best man for the job.
Having led the club to seven successive wins, the Nerazzurri now impressively occupy third spot in Serie A and also hold a 100% record in Europe. Barcelona may sit top of La Liga at the moment, but the fact is that the Blaugrana faithful is unhappy with Valverde's outputs so far.
The former Athletic Bilbao boss has sometimes looked clueless on the bench when his team needs him. And playing against a side as disciplined as Inter Milan, tactical ineptitude from him will be brutally exposed.
Chip in the fact that the Catalans will be without Messi and Valverde looks a man in trouble even before the game starts. Tactically, Spalletti is a step ahead and that could just be the key that hands Inter Milan the win on Wednesday night.
Source: [Sportskeeda]
| | | |
| --- | --- | --- |
| | 236 | |
If you need to re-publish this ARTICLE, please cite this article - (https://witicles.com/champions-league--reasons-why-inter-milan-could-beat-barcelona-24919.html) and the Writer (Gboyega Adedeji)
Do You Find This Article Helpful?
Article Tags:
Champions League 2018/19, 3 reasons why Inter Milan could beat Barcelona, FC Bacelona, Inter Milan, UEFA
Article Source
About Gboyega Adedeji
Mentored By Jesus Christ | Writer | Inspiring Speaker | Publisher | Coach | Builder | FOUNDER @ Fridayposts, Hubpile, Witicles| President/CEO at Centre for New Dimension Leadership | Entrepreneur | Husband & Father. Engaging me will change you!
I am a Nigerian and an Ambassador of Christ sent to Nigeria for the cause of His Kingdom. By divine-making, I read, teach and speak. I am a Dad to my children and a husband to my lovely wife Omolara. Simply, I am a Writer, Teacher, Coach, Leadership Developer, Conference Speaker and Publisher among others. I am a Creative Managing Partner at kpInspirationals, a media outfit based in Abuja. For more about me, Visit my profile page on Webnigerians, Twitter, Facebook and LinkedIn
Social Sharing
If You Enjoyed This Article; Then, Share It On Your Social Network





Copy This Short Link To The Article: http://i.witicles.com/2pd1n
Post Comment
Article Comments
No comment found! Be the first to share your thoughts on this article!
Related Articles