| | | | | |
| --- | --- | --- | --- | --- |
| | +234-703-382-3104, +234-806-729-6988 | editor@witicles.com | | |
Article Category >>>

Football





3 Footballers who would be in demand in the January transfer window


By Free Online Articles Editor Nov 13, 2018




The ensuing January transfer window should attract attention from the leading clubs in the world as some of them are going through rough patches. Real Madrid, Bayern Munich and Manchester United are all struggling to some extent, and it would not hurt to buy a player or two in January.
There are some players who have been performing exceptionally well for their respective teams this season and naturally, would attract a lot of attention from the elite clubs.
There are some outstanding players in relatively smaller clubs, who might be tempted to go to an even bigger club. Quality players always like to play at the biggest stage and therefore, playing Champions' League football could be a very good incentive for such players. Therefore, any such player might be inclined to make a switch to a bigger club
We would like to look at three such players, who are playing for big clubs alright, but could be targeted by even bigger clubs in the upcoming transfer window.
---
#1 Kylian Mbappe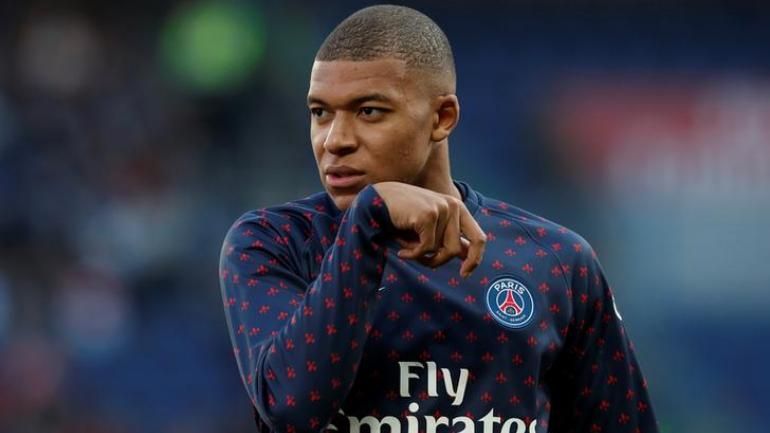 Kylian Mbappe
Mbappe continues to the most promising young player in the world after having a phenomenal world cup in 2018. He recently scored a hat-trick against Lyon for PSG and continues to enthrall us with his speed and guile. Such a fast winger can be an asset for a club like Manchester United or Bayern Munich, who either do not have any quality wingers or are seeking replacements for aging ones.
However, PSG are not going to let the 19-year-old Mbappe go very easily as he has scored 13 goals for them in 13 matches in the ongoing season. He is also part of a very potent attack at PSG and there are players like Neymar, Edinson Cavani, Angelo Di Maria alongside him.
However, if PSG fail to qualify from their group in the Champions League, Mbappe could be inclined to leave the club. Moreover, Real Madrid have already expressed interest in him in the past and could be inclined to go for him again. Also, Mbappe would like to develop his skills by playing in a tougher, more competitive league.
#2 Saul Niguez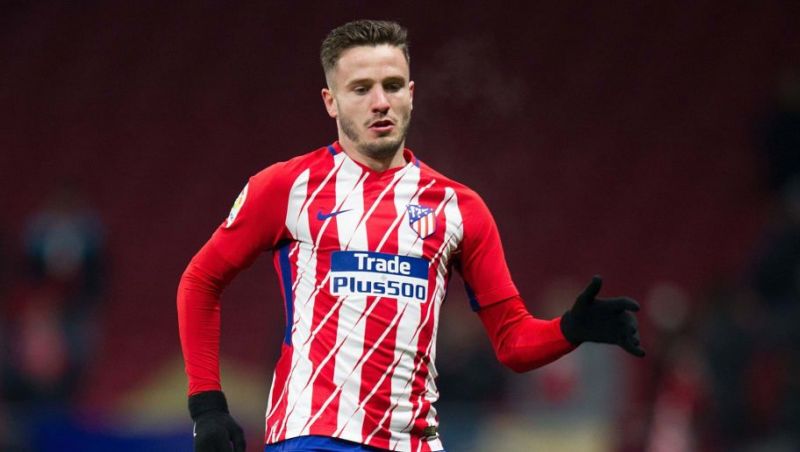 Saul Niguez
Saul Niguez, the 24-year-old Atletico Madrid and Spain midfielder, remains one of the most improved midfielders in the world. He can play box-to-box and has an eye for goal. He also is an able passer, who can split the opposition defenses with accurate through balls. Niguez is a regular in the Spanish national team now and has already scored 2 goals in 14 matches for them.
He is also the mainstay in the Atletico midfield and has scored 29 goals in 206 matches for them this season. However, what might go against him leaving Atletico are the facts that the Spanish players usually do not like to play in foreign leagues and the two biggest clubs in Spain, Real Madrid and Barcelona, do not have any vacancy in their midfield at present.
Still, clubs like Manchester United and Bayern Munich would definitely want a player like him in their line-up and could end up making a surprise move for him in the transfer window.
#3 Matteo Politano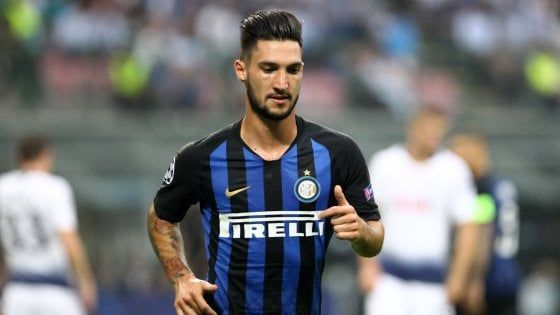 Matteo Politano
Politano is a much-improved player this season and has been exceptionally good for Inter. Inter are now at the 2nd position in Serie A and also have a decent chance of qualifying from their group in the Champions League.
Should they fail to do so, Politano could be interested in making a move to some other club. He has scored 2 goals in 14 matches for Inter this season and been one of their better performers.
Politano is an attacking midfielder but can switch to the wings occasionally to help building up moves. He can play as a right-winger too. He is also very fast and has a good shot on him.
Moreover, he is direct and likes to take frequent attempts at goal. Bayern Munich, again, and even Real Madrid can do with such a player in their line-up. Moreover, he should prove to be relatively cheap too and therefore, promises to be a target for the elite clubs in the upcoming transfer window.
Source: [Sportskeeda]
| | | |
| --- | --- | --- |
| | 207 | |
If you need to re-publish this ARTICLE, please cite this article - (https://witicles.com/footballers-who-would-be-in-demand-the-january-transfer-window-24945.html) and the Writer (Free Online Articles Editor)
Do You Find This Article Helpful?
Article Tags:
3 Footballers,mpappe who would be in demand, January transfer window
Article Source
About Free Online Articles Editor
We challenge the minds of people towards mental and attitudinal shift and National transformation. We are the Editorial team of Witicles.com & Witicles.com.ng. Promoting knowledge for all!
Social Sharing
If You Enjoyed This Article; Then, Share It On Your Social Network





Copy This Short Link To The Article: http://i.witicles.com/Nc7lq
Post Comment
Article Comments
No comment found! Be the first to share your thoughts on this article!
Related Articles