| | | | | |
| --- | --- | --- | --- | --- |
| | +234-703-382-3104, +234-806-729-6988 | editor@witicles.com | | |
Article Category >>>

Self Improvement





How to Overcome The Thoughts of Suicide: 3 Quick Steps To Handling Suicidal Tendencies


By Abiola Benjamin Obayomi Dec 04, 2018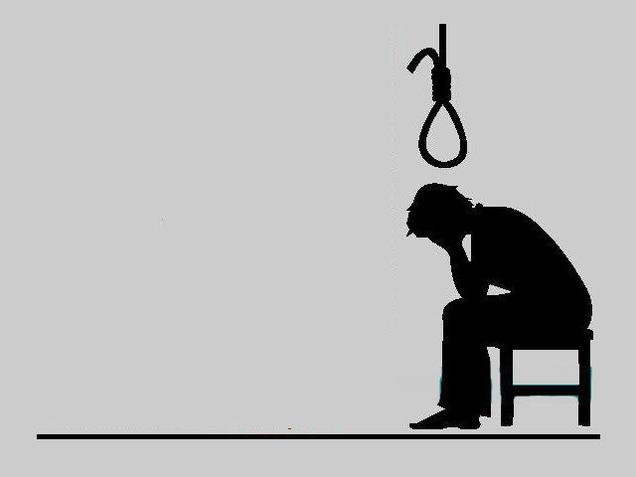 You will keep him in perfect peace, Whose mind is stayed on You, Because he trusts in You. 4 Trust in the Lord forever, For in Yah, the Lord, is everlasting strength.

Isaiah 26:3-4
Most times, suicidal thoughts creeps into peoples' minds, just the way every other natural thoughts begins. The moment you begin to give attention to them, allowing them to overwhelm your thought process; then they start to form pictures and shapes that are not consistent with your reality. What you think you become, is one of those powerful statements attributed to King Solomon in the book of Proverbs 23:7a. It says: "For as he thinks in his heart, so is he." Another word for "heart" is the subconscious mind.
To some degree, one may not totally be able to control what thoughts flows to one's mind per time. But there is something powerful that everyone possesses: It is the fact that you have the power and the ability to control how you react to those thoughts. Whenever they come, you have the capacity to discard them and quickly replace them with some other great and beautiful thoughts. You may even choose not to pay attention to them whatsoever. There are certain forces that amplifies the thoughts of suicide. They are usually a feeling of hopelessness, lack of self-worth and depression. Ultimately, when a fellow slips into depression, the chances of such persons not committing suicide is/are usually slim.
So, in this piece, we will be looking at a number of ways you can overcome suicidal thoughts. These ways may not be totally in tandem with every conventional psychological ways that you are familiar with, but I am sure they are highly effective ways that can repress the thoughts of suicide far from you.
The first way is to keep the mind, your mind, on the LORD God. We cannot overemphasize this issue of the mind, because it is where every thoughts originates from. Our mind is such a sensitive part of our make-up that requires to be closely monitored, especially by the word of God. The mind has the capacity to wander away all day in different kinds of thoughts, if you allow it. This is why it is important to consciously examine what our minds do per time. One of the most effective ways to keep your mind in check is to let it be focused on God. That opening Scripture says God will keep him/her in perfect peace those whose mind is stayed on Him.
In other words, when you allow your mind to focus on God, and not the thoughts that wanders into them per time; the Bible says God promised you that kind of peace, a perfect peace for that matter. What else does the mind needs if not this kind of peace? This is what happens when your minds is stayed on God. Number one, He will constantly speak to your heart. His words becomes what you mediate on day and night, and then you will live. See what Solomon said in Proverbs 4:4. It says: My father taught me, "Take my words to heart. Follow my commands, and you will live." In this case, God becomes your father; and then His words to you become the necessary tools that guides your living and existence, and not some negative thoughts or words about yourself. Hope you got that?
The second way is to always believe the best of yourself. Irrespective of what anyone has said to you, or the kinds of negative thoughts and words that constantly speaks or tells you otherwise. Believe the best of yourself. You see, search the Scriptures and look for coping statements that can help you in moments of doubts. Examples of Biblical coping statements are:
Though my beginning was small, yet my latter end would increase abundantly (Job 8:7, NKJV). O Lord, You are the portion of my inheritance and my cup; You maintain my lot. The lines have fallen to me in pleasant places; Yes, I have a good inheritance (Psalms 16:5-6, NKJV). For you will not leave my soul in Sheol (Hell), Nor will you allow your Holy one to see corruption. You will show me the path of life; in your presence is fullness of joy; at your right hand are pleasures forevermore (Psalms 16:10-11, NKJV). I shall not die, but live, And declare the works of the Lord (Psalms 118:17, NKJV)
By the time you recite these Scriptures and you meditate on them daily and regularly, or each time thoughts of suicide comes, you will discover a kind of relief that comes from the word of God; and peace will immediately engulf your heart.
The third way is to seek help. Don't bottle up what you are going through, especially when they are making you think of ending your own life. There is a saying that "a problem shared is half solved" if not completely solved. Perhaps what you need to overcoming those suicidal thoughts is just a counsel away. I mean, the Bible says in Proverbs 11: 14, that: "Where there is no counsel, the people fall; But in the multitude of counselors there is safety." Share your burden with a close confidant, a pastor or clergy man, a professional counselor, a psychologist etc. Don't form a superhero over suicidal thoughts, seek for help; especially if it comes repeatedly.
I pray that God will help as many going through this and bring them out of it. If this article has blessed you, drop a comment, or share it with your timeline on your social media platforms. You may not know who you are saving by doing this. Let someone read and be inspired, and then snap out of depression and suicidal thoughts.
God bless you.
Source: [Centre for New Dimension Leadership]
| | | |
| --- | --- | --- |
| | 371 | |
If you need to re-publish this ARTICLE, please cite this article - (https://witicles.com/how-to-overcome-the-thoughts-of-suicide--quick-steps-handling-suicidal-tendencies-24974.html) and the Writer (Abiola Benjamin Obayomi)
Do You Find This Article Helpful?
Article Tags:
Suicide, Depression, Suicidal Tendencies
Article Source
About Abiola Benjamin Obayomi
Real Estate is my Profession. The change we need in Nigeria begins with all of us doing things differently. Collectively, we can make Nigeria work.

Social Sharing
If You Enjoyed This Article; Then, Share It On Your Social Network





Copy This Short Link To The Article: http://i.witicles.com/dr0sn
Post Comment
Article Comments
No comment found! Be the first to share your thoughts on this article!
Related Articles